Bathroom Remodeling
Bathroom remodeling is a giant step up from redecorating. You can totally redesign the layout to accommodate your family's specific needs.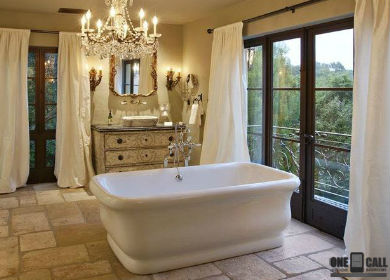 Wave goodbye to the 1980's and do something fantastic with bathroom remodeling
Call (205) 588-2789 Today!
From expanding square footage to changing the whole floor plan, we do it all. Completely transforming a room can be a huge undertaking. We'll get it done right the first time.
For over a decade, we've helped homeowners throughout the community get the most out of their bathrooms. Whether you need to update to sell or want to redo it for yourself, we will handle every aspect of the process.
More homeowners are renovating their dated master bathrooms than ever before. Instead of being a space of necessity, imagine using the description of a luxury retreat.
Professional Bathroom Remodeling Company
Creative bathroom remodeling ideas make the most of the space you have, but we can also find ways to give you more square footage overall. Many times, unused closets that are on the other side of the bathroom wall can afford a few more feet. That could give you the space you need to have something luxurious like a separate shower and tub.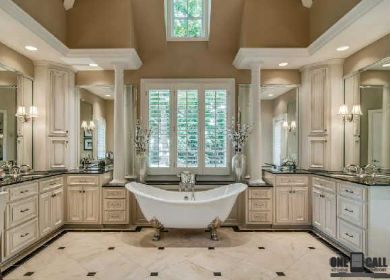 Homeowners often find that quality bathroom remodeling helps take care of problematic original designs. Home builders don't always put the tub, toilet and sink in the most effective places. They tend to be placed in the easiest and most affordable locations. If your remodel involves relocating plumbing, we can handle that with ease. You can have a better bathroom at affordable prices.
One of the biggest complaints homeowners have about their bathrooms is a lack of storage. Minimal cabinets make it difficult to keep everything you need in the room without the counters being cluttered. Our local bathroom remodeling contractor understands how to create a floorplan that allows for maximized storage space. Even if you choose stock cabinets, your look will feel custom.
When you need bathroom remodeling ideas that make sense and a contractor that can make ideas reality, call us.
We are a licensed and insured bathroom remodeling contractor in Birmingham, Hoover, Vestavia and Mountain Brook, AL.