Kitchen Remodel Cost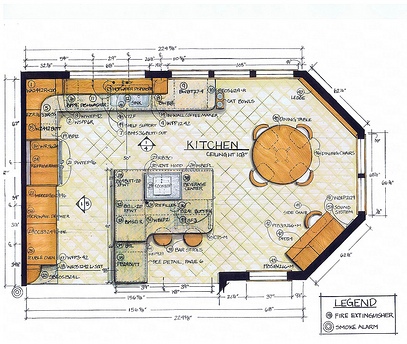 If you live within 20 miles of Birmingham, Kitchen Remodel Cost may be more affordable than you think. Before you hire a remodeling contractor, make sure you understand what goes into a cost estimate.
Get a real kitchen remodel cost estimate in writing! Call now for a free, in-home consultation. (205) 588-2789
What type of kitchen do you have in mind? The answers to that question can really help you narrow down the types of pricing you will get for your remodel.
Whether you want a gourmet, functional, custom or just an updated kitchen, One Call Kitchen & Bath Remodeling keeps our pricing fair and our customers happy.
How Much Does A Kitchen Remodel Cost?
The first thing you should know is that the cost of a kitchen remodel should include everything needed to fully complete project. This means that before you sign a contract, you know exactly how much money you will be spending to have the work done. Always get the final price in writing. Next, you need a breakdown of all cost and fees associated with your kitchen remodel. Some of those include:
Kitchen Design & Plans – Although we do not charge for this, some contractors do. We believe it should be included in the cost of the project.
Remodeling Permits – While these fees are traditionally nominal, it's important to factor in every dollar to stay within in your remodeling budget.
Cost of Materials – Truly the single most effective way to control the cost of your kitchen remodel. The quality of the Cabinets, Flooring, Lighting, Appliances and Countertops you choose greatly impact the final price.
Labor Cost– Anyone can install a light fixture. Only a talented and experienced craftsman can deliver the fit and finish for your kitchen remodel that will leave you proud and satisfied for years to come.
The average kitchen remodel cost estimate is approximately 6 to 9 percent of the value of your home. As an example, a home that would sell for $350,000 would probably come in between $21,000 and $31,500. This example would include new countertops, cabinets, flooring, lighting and mid-grade appliances.
We're A Professional Kitchen Remodel Contractor
The confidence you get when you hire a professional kitchen remodeler is second to none. We're licensed, insured and have a transparent reputation for building some of the most beautiful kitchens. One Call Kitchen & Bath Remodeling is A+ Rated with Better Business Bureau and we have many positive customer reviews.
We help homeowners determine kitchen remodel cost in Birmingham, Hoover, Vestavia, Mountain Brook, Pelham and Trussville, AL.