Hoover Kitchen Makeover
A kitchen makeover is just the facelift your outdated, old space needs. Give yourself the kitchen you've always wanted!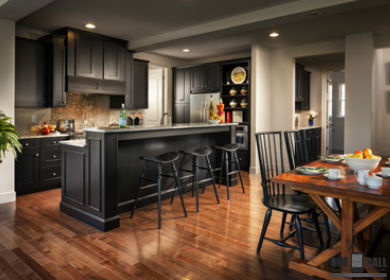 Learn to love your cooking
space again with a
professional kitchen makeover.
Call (205) 588-2789
When you're looking to reinvigorate your kitchen, not start from scratch with an entire remodel, contact us. We can give you a whole new look without changing the layout.
Kitchen Makeover Ideas
How your kitchen looks directly affects how you think it functions. If you've got dated counters and out-of-style light fixtures, you may hate spending time cooking. The fixtures may make the room feel darker; the counters may stain and scratch easily. That doesn't mean you have to tear everything out and start over. An affordable kitchen makeover can take advantage of the layout you originally fell in love with, and revitalize the overall appearance.
While this isn't as simple as throwing new paint on the walls and slapping down a new rug, it's a much more affordable process because it doesn't require starting from scratch. And if the layout works well for you, it will have the same overall effect as a total remodel.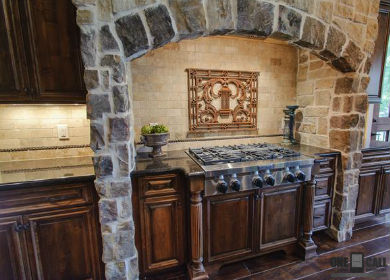 For most homeowners, the cabinets are the prominent element in the room. Some year's dark cabinets are in, while light colored and white cabinets are in during other periods. We can paint or resurface the cabinets to bring you firmly into present. Because this is such an enormous part of the project, we recommend looking at kitchen makeover pictures with us to get a feel of what you like. Your cabinets will set the stage for the rest of the project.
If you've got beautiful kitchen makeover ideas, we want to hear them! You're input will help us to understand the end results you want. Tell us your thoughts on flooring and lighting design, your ideal backsplash, and what you wish you could do with your island. We'll work on making those dreams a reality.
If you want a kitchen makeover that will change the way you feel about your home, call us. We've got the experience, the communication skills, and the connections to make the most of your kitchen.
We are the talented kitchen makeover company serving homeowners in Birmingham, Hoover, Vestavia and Mountain Brook, AL.