Mountain Brook Bathroom Renovation
Bathroom renovation is an affordable way to improve your space without completely remodeling. You don't have to knock down walls to get the room you want.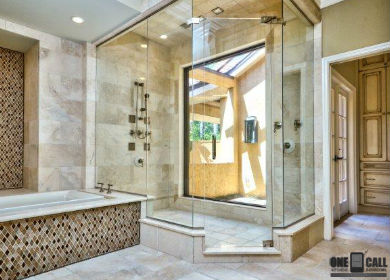 Make the most of what you've got with bathroom renovation
Call (205) 588-2789 today.
Bathroom remodeling tears away walls and relocates plumbing. But if you like the layout and just need a great update, we're the renovators you want on your side.
Some home builders do a great job with original layouts. When you purchased your home, one of the things you may have liked was how perfect the bathroom was. But over time, colors fade and patterns go out of style. Before you know it, even the shape of your tub will grate on your nerves.
Bathroom renovation allows you to totally update the style of your space without all the hassle, and expense, that comes along with remodeling.
Bathroom Renovation Design Ideas
During the renovation process, we can replace an outdated toilet, lay new tile, paint the walls and more. Keep the layout you love and lose the 1990s wallpaper!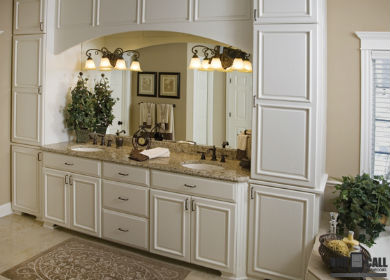 Our professional bathroom renovation ideas take into account what makes a design great. Every aspect of your space has to coordinate into the overall design scheme. For the average DIY homeowner, that can be a huge challenge. Keeping up with details like matching the knobs and pulls with the lighting can get overlooked. But our detail-oriented contractors are masters of organizing your design.
Local Bathroom Renovation Company
We can replace cabinets or resurface them and replace the knobs. New countertops and faucets and sinks can completely change the feel of the room. Stick with traditional recessed sinks or give the room its own unique identity with a stylish countertop sink. Save money in the long run by installing a low-flow toilet.
One Call has over a decade of experience and excellent rating with Angie's List and the BBB. It's not just redecorating. It's redefining your space!
We specialize in bathroom renovation design in Birmingham, Hoover, Vestavia and Mountain Brook, AL.