Mountain Brook Kitchen Remodeling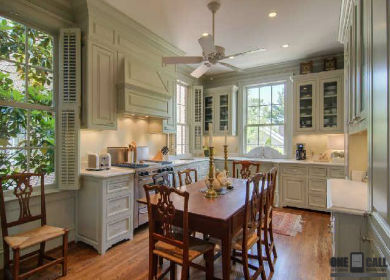 Mountain Brook Kitchen Remodeling is the best way to update your home. Adding new kitchen cabinets, countertops, appliances, lighting and flooring is a great idea.
Want a local mountain brook kitchen remodeling company? Free In-home estimates
Call: (205) 588-2789 Today!
The first step to getting the beautiful results you're expecting is hiring the right remodeling contractor. They should be licensed, insured and reputable.
We have been in the industry for years and our reviews are a testament to our quality and customer service.
Mountain Brook Kitchen Remodeling Company
If your home is located between Euclid Ave to Overton Road or from Kennesaw Drive to Cahaba Road, we are the Mountain Brook Kitchen Remodeling Company for you. We are local to the area and our contractors know how to incorporate a new kitchen design without sacrificing the character of your home.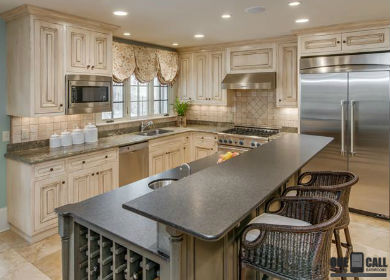 We're often asked about ways to increase the size of an existing kitchen. Because many Mountain Brook homes have a somewhat narrow, galley kitchen; removing a wall or building out can solve the problem. Nothing is better than being able to share your prep and cooking space without feeling crowded.
New Kitchen Cabinets. While the cost cabinet refacing is lower than installing new ones, capacity and style may warrant new kitchen cabinets.
Granite Countertops. Still the number one most asked for stone surface for countertops is granite. The traditional gray speckled look has given way to natural swirls and a wide variety of colors and tones.
Kitchen Islands. What Mountain Brook Kitchen Remodeling would be complete without a well designed kitchen island? Today's islands are used for food preparation, casual dining and buffets.
Sinks and Faucets. Although chrome can have its place in a well designed kitchen, if yours are more than 10 year old it's worth it change them out. Oil rubbed bronze, brushed nickel and copper are popular choices.
Mountain Brook Kitchen Remodeling Cost
Getting what you pay for can have many different meanings. When it comes to Mountain Brook Kitchen Remodeling Cost, you have to compare the facts carefully. We take the time to understand your wants and needs then put together an itemized cost estimate to deliver the results. We use durable materials, employ talented craftsmen and we're often selected as the cost affordable choice.
We provide Mountain Brook Kitchen Remodeling for homeowners who care about quality and price.